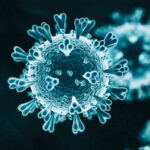 The recent summary judgement order issued in the Schleicher and Stebbins Hotel case in New Hampshire illustrates one of the limits of the judicial rulings box score on this website.  We fully and accurately code in the CCLT database many complicated insurance programs in which different insurers have different endorsements, but we don't have the capacity to represent that complexity in the judicial rulings box score displayed on this website.
When there is an order that addresses differences among the insurance policies at issue in a case, we have to choose which policy to use as the basis for representing in the box score whether there is a virus exclusion in the policy.  When that happens, we choose the policy (or policies) that represents the largest share of the coverage at issue.
In Schleicher and Stebbins Hotel, the bulk of the coverage was written on a form of policy that does not contain any reference to "virus."  That policy includes an endorsement that excludes coverage for physical loss or damage caused by "microorganisms," a term which is defined to include a number of items, not including the word "virus."  Not surprisingly (in light of the bedrock insurance law principle of contra proferentem), the New Hampshire trial court held that this microorganism exclusion does not apply to Covid 19 claims. Unlike the other insurer defendants, Axis had issued a policy to the hotel group with an exclusion that does contains a reference to "virus."  Accordingly, the court granted summary judgment on coverage to the hotel group and against all the insurers except Axis and granted summary judgment to Axis against the hotel group.