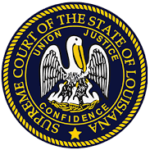 Ted Le Clercq from Deutsch Kerrigan in New Orleans reached out today to share what he learned from the Hurricane Katrina property insurance litigation.  As Ted described (and I remembered), some early court decisions in Louisiana used the doctrine of reasonable expectations to reach favorable decisions for policyholders regarding the application of the flood exclusion.  Those decisions didn't last on appeal, however.
While of course there are many distinctions between the application of the flood exclusion in the Katrina cases and the application of the virus exclusion and other coverage defenses in the Covid-19 cases, Ted's larger point is spot on.
This kind of massive litigation event is a long game.  Early wins are nice for whoever gets them, but those wins may not tell us much about what happens in the end.  Check out Ted's article (with his partner Francis Barry) on Covid-19 and business interruption losses in the Louisiana Bar Journal here.