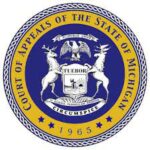 The Michigan Court of Appeals affirmed the dismissal of the plaintiffs' complaint, finding coverage was properly barred on three grounds:
First, the court held that the plaintiff did not allege direct physical loss or damage to their property. While acknowledging that the damage need not be permanent, the court held that "the word 'physical' necessarily requires the loss or damage to have some manner of tangible and measurable presence or effect in, on, or to the premises." The court was skeptical of the plaintiffs' argument that this requirement could be met through damage to "the environment within a building, such as the air, even in the absence of any detectable alteration to the structure or other property" finding that this would constitute indirect damage. Nevertheless, the court noted that they did not need to rule on this argument because the plaintiff had not alleged the virus was on the premises and instead only alleged partial or complete closure by executive order. Thus the plaintiffs' did not properly allege physical loss or damage under the court's definition.
Second, the court held the coverage was properly denied under the ordinance or law exclusion in the policy. The court presumed that the executive orders at issue constituted "any enforcement or law" within the policy and found that "plaintiffs effectively claim to have suffered losses as a consequence of the closure of their restaurants due to the enforcement of a law."
Finally, although the trial court did not rule on this portion, the court found that coverage was barred by the virus exclusion in the policy.