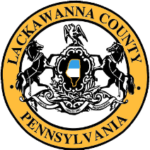 Although appeals meant to provide authoritative answers to business interruption litigation questions are pending in both federal and state courts, federal and state courts appear to be at different phases of the informal, persuasion-based jurisprudential development process. Vandelay Hospitality Group LP v. The Cincinnati Insurance Co., No. 3:20-CV-1348-D, 2021 WL 2936066 (N.D. Tex. July 13, 2021) shows a federal district court quickly accepting the majority approach to policies without a virus exclusion while Brown's Gym, Inc. v. The Cincinnati Insurance Co., No. 20 CV 3113 (C.P. Lacka. Co. July 13, 2021), serves as an example of a state court taking pains to bolster its decision to take the minority approach.
In Vandelay, the Northern District of Texas goes with what has become the majority rule in federal district courts—that physical loss or damage requires a tangible, physical alteration of structures that cannot be fixed through routine cleaning. However, the court did not come to this decision through a lengthy, detailed, and original analysis of pre-COVID property insurance caselaw. Instead, it explicitly jumped on the bandwagon, directly lifting its view on the hot-button insurance litigation issues from other COVID business interruption rulings within the Fifth Circuit (and quoting quite a few). It was a decision to not reinvent the wheel while an appeal was pending.
The 60-page analysis in Brown's Gym, a case currently before the Lackawanna County Court of Common Pleas in Pennsylvania, stands in stark contrast. The court began its discussion by summarizing two pre-COVID Third Circuit diversity cases ruling that contamination need not cause physical alteration of structures damage to constitute property damage, provided that the contamination causes the property to become uninhabitable, useless, or without functionality. The court then provided a summary of how state and federal trial courts in both Pennsylvania as well as other states have ruled based on this standard in COVID cases. While Pennsylvania's federal district courts have routinely found no physical loss or damage from COVID, some Pennsylvania trial courts, other states' trial courts, and the occasional federal district court have determined that alleging actual presence of the virus on the premises satisfies the physical damage requirement for invisible harms. The Brown's Gym court agreed with the latter approach and concluded that, because Brown's Gym actually alleged that COVID was present on its property, Brown's Gym had adequately pled its claims against Cincinnati Insurance Company.