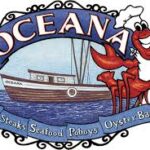 JUDGMENT
The trial on the merits for Plaintiffs' Petition for Declaratory Judgment took place from December 14, 2020 through December 16, 2020. Appearing at the trial for the respective parties were the following:
James Williams, Desiree Charbonnet, Roderick Alvendia, Jennifer Perez, Jennifer Keuchmann, Anthony Irpino, Phillip La Borde, Bernard Charbonnet, Matthew Sherman, , John Houghtaling, and Daniel Davillier, Attorneys for Plaintiff; Allen Miller, Virginia Dodd, and Kevin Welsh, Attorneys for Defendant
After the trial, the parties submitted post-trial memoranda, and the Court thereafter took the matter under advisement. The Court, after hearing testimony and considering applicable law as well as the entire record, renders the following judgment:
IT IS HEREBY ORDERED, ADJUDGED, AND DECREED that Plaintiffs' Petition for Declaratory Relief is hereby DENIED.
JUDGMENT RENDERED AND SIGNED on this 10th day of Februarv. 2021 in New Orleans, Louisiana.
Judge Paulette R. Irons
-~