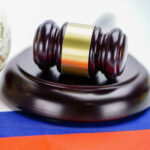 Our motions to dismiss pie chart and the list of orders on motions to dismiss refer only to motions to dismiss, not to other orders on the merits in the business income cases.  There are two additional decisions on the merits that we are aware of:   a summary judgment granted to an insurer in a District of Columbia Superior Court case and a summary judgment granted to a policyholder in a North Carolina Superior Court case.  Of note, there was not a virus exclusion in the policy at issue in either case.
Rose's 1, LLC v. Erie Insurance Exchange, No. 2020 CA 002424B, Superior Court of the District of Columbia (August 6, 2020) (granting summary judgment to insurer).
North Carolina Deli et al v. Cincinnati Insurance Company et al, No. 20–CVS–02569, North Carolina Superior Court, Durham County (Oct. 9, 2020) (granting summary judgment to policyholder).
We are working on creating a dynamic display of summary judgment rulings.